10 Fun Facts About Sapphires
September babies, celebrate! You have one of the most beautiful, timeless birthstones: The Sapphire. 
This stunning gemstone is believed to bring gifts of fulfillment, joy and prosperity. Often, sapphires have also been associated with royalty. 
Yes, Queens!
Here are a few more fun facts about this regal, rare gem. 
Every color in the rainbow...

While most of the sapphires you see are usually royal blue, these gems come in almost every color of the rainbow. Some others include pink, peach and orange. 
Strong and mighty...

Sapphires are among the strongest natural gemstones in the world, second only to diamonds. The only natural item that can scratch a sapphire is a diamond. 
High Tech...

Sapphires have recently been used industrially-- Apple decided to use sapphire crystals in the screen of the Apple Watch Series 3 to make it more scratch-resistant-- durable, sporty and sparkly!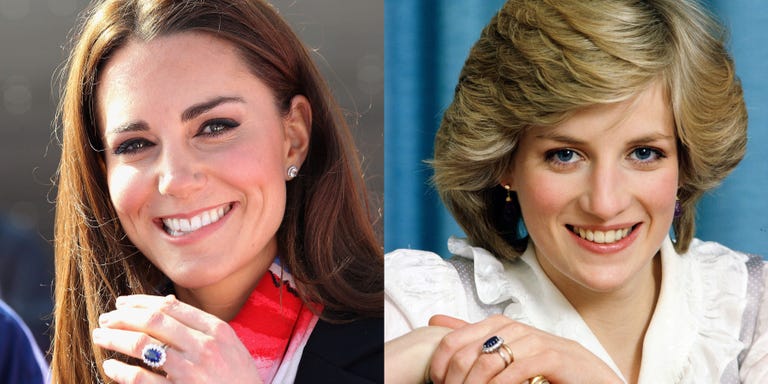 Royal Family Roots...

The legendary engagement ring Prince Charles gave to Lady Diana Spencer was a 12-carat oval blue sapphire surrounded by 14 diamonds. This ring is now worn by Princess Kate Middleton (and we're still obsessed with it)!
Lighting Matters...

Sapphires are known to change shades. Depending on the light that hits them, these gems shift from a deep blue to bluish-purple. 
Marriage Milestones...

Sapphires are not only the birthstone for September

, they are also the stone chosen to celebrate 5th and 45th anniversaries. 
Record Breaking... In 1995, the world's largest sapphire was discovered in Madagascar. This sapphire known as the Millennium Sapphire is 61,500 carats. 
Rubies are red, Sapphires are blue…

There is no such thing as a red sapphire, because that stone is a Ruby. They are almost exactly the same gem, but with different trace elements that change the color. 
Top Three...

Sapphires are often identified as one of the Big 3 gemstones-- accompanied by Emeralds and Rubys. 

 
You're a star...

Some types of sapphires display a unique optical phenomenon that resembles a star. These sapphires are known as star sapphires. 
If you have a September Birthday, we've chosen a few of our favorite Sapphire pieces so you can celebrate yourself! And if you don't have a September Birthday, these pieces are perfect if you want to feel joyful and regal! Check them out below: