You Have Questions, We Have Jewelry Consultations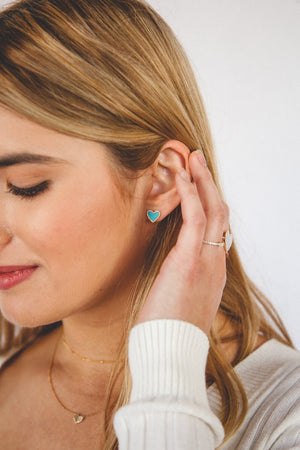 We know how hard it can be to buy jewelry online.
How do you know what will look good?
What's your ring size?
How can you layer and mix new pieces with what you already own? 
We regularly host in-person pop-ups & private style consultations to help answer all these questions, but in this time of Covid-19, we have had to cancel most of these in-person pop-ups & events.
So instead, we're bringing the party to you -- online!
Shopping for jewelry online should be easy and fun!
That's why we're sending you this very special invite:
Come join us for a private, 1-on-1 jewelry consultation online! 
You'll get all your jewelry questions answered...
Plus, you'll get a rare chance to learn more about what goes on behind the scenes of leMel...
And to connect with us on a more personal level.
We can't wait to get to know you better & help you upgrade your style & jewelry collection.
CLICK HERE to book your free, 1-on-1 jewelry consultation...
Or read below to learn more about the kinds of questions we'll help you answer. 
We're here to help! We can go through your everyday jewelry staples and help you create that layered look you're going for!

 
We'd love to help you build your ring stack. We can show you how mix rings you have, or show our favorite ways to mix our favorite stacking rings, too!
Repurposing jewelry is one of our favorite things to do! 
(And we're really good at it!)

We can talk through settings, design, ring size, budget and create the perfect ring!
(One of our custom designs was so well-loved that it even went viral on Pinterest).

Schedule a 1:1 consult and we can show you our entire collection over zoom.
It's hands down one of our most VIP experiences -- even more personal than a pop-up!
Ready to book?
Claim your complimentary, VIP, virtual jewelry consultation HERE.